April 19th, 2012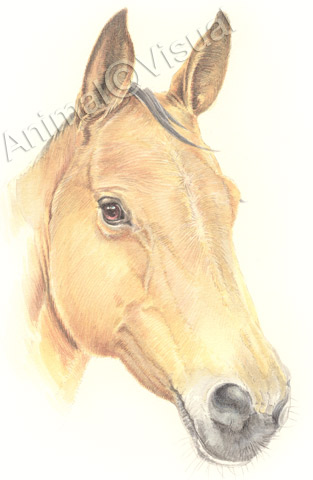 You may have seen local artist Steve Bretel out and about at a few shows recently – he's been helping out at AdventureArt on the few days he can escape from his studio.
He's just launched a new website for his Pet Portrait business – Animal Visual.
Steve works with all sorts of animals from domestic to farm and wildife, but specialises in Dog Portraits and Equestrian Portraits.
The painting above was made as a Chrismas present for my wife from some photos I'd taken of Teaser, our Dutch warmblood.
Steve's paintings make a fabulous gift – so if you want to treat someone special (or yourself), please check out his site at animalvisual.co.uk