Thursday, April 30th, 2009
This handsome chap turned up on our doorstep this morning, so I decided to do a quick dog portrait session while we tried to track down where he was from.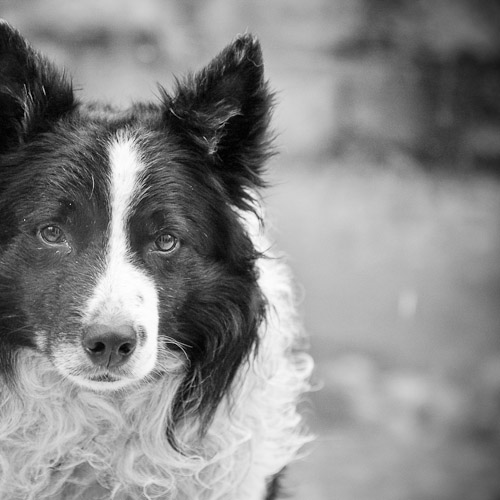 – Hello, is that the Mill Farm?
– Yes
– I don't suppose you've lost a sheep dog have you? We found one at our back gate this morning.
– Oh, yes, the boys said they were missing one this morning
– A black and white Collie?
– Yes. Emm… do you have a bitch in heat?
– Yes, I think Skye might be.
– Ah, that'll be Joe then. I'll send someone to collect him.