Thursday, April 30th, 2009
I've just tracked down another usage of one on my  stock photographs sold through Alamy (er, yes, I was googling myself).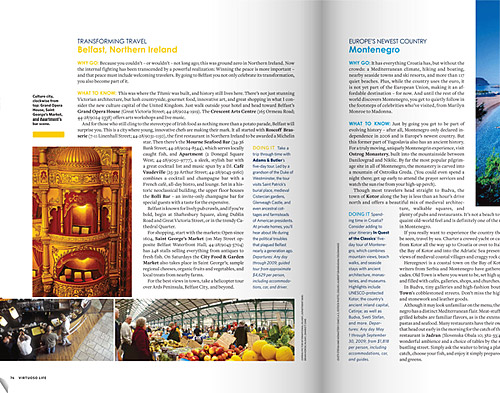 This shot, taken inside The Apartment Bar in Belfast appeared in the January/February 2009 issue of Virtuoso Life, "the flagship magazine of Virtuoso member travel advisors".  Apparently Virtuoso is the industry's leading network of luxury travel agents.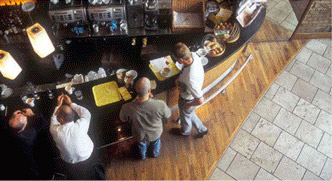 It is not the most exciting shot, but it is probably an unusual angle on a pretty common subject.  And for this article, is perfect for demonstrating that Belfast bars are not all about Guinness and old men in corners with fiddles…
This photograph was taken on the same photo shoot as my favourite takeaway restaurant photo (which sold again yesterday).