Monday, March 30th, 2009
I've just posted a slideshow of a wedding I photographed at Drumtochty Castle in Aberdeenshire back  in  October.  It was a lovely autumn day, and Drumtochty Castle was a fantastic venue for the occasion, it's gothic grandeur peeping out between the amazing foliage colours of a Scottish autumn.  A wedding photographer's dream!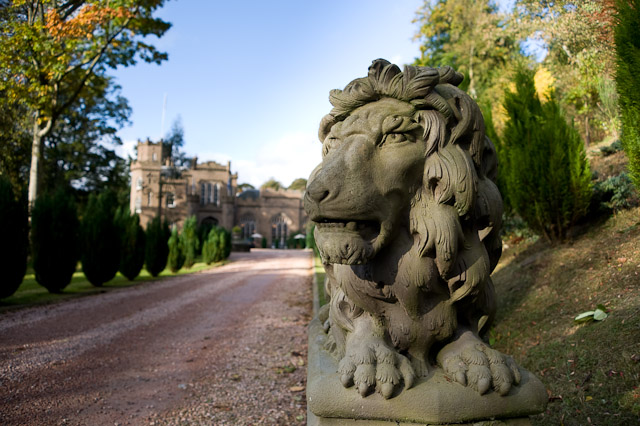 After the service in the wedding chapel at the end of the drive, we sneaked off down to the wee loch to get some more intimate photographs of the bride and groom while the guests were getting stuck into their first glass of  champagne.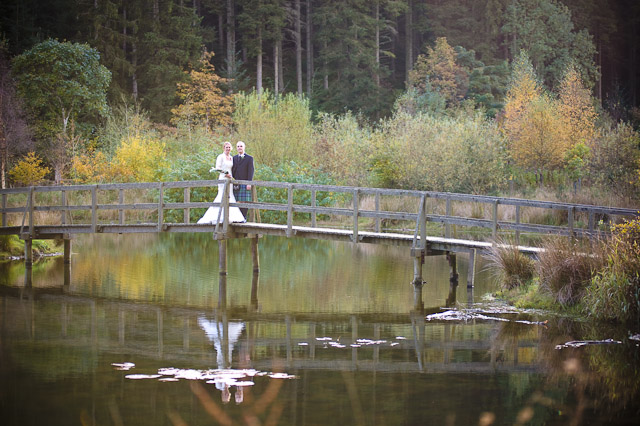 The dancing went on till the wee small hours, but we squeezed in one more setup just after midnight.  The idea for this one came from the groom – he'd seen the great shapes these windows made when the room inside was lit and buzzing.  I just had to figure out how to light it to get the effect they wanted.  I'd love to claim that the 'kiss' shadow on the pillar to the left was intentional!